Nouvelles
8th International Conference on Model and Data Engineering (MEDI 2018)
24-26 October 2018
Marrakesh, Morocco
http://medi2018.uca.ma/


Important Dates:
- Full-paper submission: May 14, 2018
- Acceptance notification: June 25, 2018
- Early bird registration: July 2, 2018
- Camera ready: July 9, 2018

SPECIAL ISSUES:

Future Generation Computer Systems, Elsevier: (IF: 3.997)
Cluster Computing, Springer: (IF=2.040)


KEYNOTE SPEAKERS:

Professor Georg Gottlob, Oxford University, UK
Professor Mohamed Mosbah, Institut Polytechnique de Bordeaux (ENSEIRB-MATMECA), France


The Eight International Conference on Model & Data Engineering (MEDI) will be held from 24 to 26 October 2018 in Marrakesh, Morocco. Its main objective is to provide a forum for the dissemination of research accomplishments and to promote the interaction and collaboration between the models and data research communities. MEDI'2018 provides an international platform for the presentation of research on models and data theory, development of advanced technologies related to models and data and their advanced applications. This international scientific event, initiated by researchers from Euro-Mediterranean countries, aims also at promoting the creation of north-south scientific networks, projects and faculty/student exchanges.

Topics

Specific areas of interest to MEDI 2018 include but are not limited to:

Modelling and Models Engineering

- Modelling languages and related standards
- Modelling in software and complex system engineering
- Formal methods, analysis, verification & validation
- Model-based testing and performance analyses
- Ontology-based modelling
- Heterogeneous modelling, model integration, interoperability, model transformation
- Collaborative modelling and model repositories
- Models as services and models monitoring
- Modelling for reuse, dependability and maintainability
- Models for Big Data & NoSql databases

Data Engineering

- New models and architectures for databases
- Heterogeneous data, data Integration, Interoperability
- Data warehouses, OLAP, data mining and Analytics
- Extending Data Warehousing Technology
- Database system Internals, performance analysis, self-tuning benchmarking and testing
- Database security, personalization, recommendation
- Web databases, ontology-based databases
- Service based data management
- Service oriented applications
- Urbanization of database applications

Applications and tooling

- Industry transfer, experiences
- Applications of modelling for Data Management
- Modelling tools and experimentation
- Lessons learned and reports related to models/data engineering

Submission Guidelines and Instructions

Authors are invited to submit English-language research and application papers representing original, previously unpublished work. Duplicate submissions are not allowed. Papers must be submitted as a single PDF document, via the Easychair system (https://easychair.org/conferences/?conf=medi2018). Submissions must conform to Springer's LNCS style (Latex style only for camera-ready papers) and should not exceed 14 pages. Submitted papers will be carefully evaluated based on originality, significance, technical soundness, and clarity of exposition. The program committee may decide to accept a submission as a short paper if it reports interesting results, but does not justify a publication as a full paper. All accepted papers including short papers will be published in Springer LNCS series. An author of an accepted paper must register to MEDI 2018 in order to have the paper published. Each accepted paper must be presented at the conference by one of the authors.

Publication
All accepted papers will be published in Lecture Notes in Computer Science (LNCS) by Springer-Verlag.


General Chairs
- El Hassan Abdelwahed, University Cadi Ayyad Marrakesh, Morocco
- Ladjel Bellatreche, ISAE-ENSMA, Poitiers, France

Program Committee Co-Chairs
- Carlos Ordonez, University of Houston, USA.
- Matteo Golfarelli, University of Bologna, Italy
- Dominique Mery, LORIA, Nancy, France

Publicity Chairs
- Djoudi Mahieddine, Poitiers University, France

PC Members

http://medi2018.uca.ma/conference-committee.html
November 26-27 2018, Guelma – Algeria
The fourth edition of the international Conference on Signal, Image, Vision and their Applications (SIVA'18) aims at gathering international researchers, lecturers, and practitioners within the field of signal and image processing for exchanging experience and discussing future research avenues. The conference will offer an opportunity to bridge the gap between the signal processing research community and people from the industry or working in other research areas including medicine, biology and security. The conference would be a host for an excellent forum to meet and discuss various important issues and aspects on signal and image processing and their applications.
Similar to previous editions (SIVA'11, SIVA'13, and SIVA'15), SIVA'18 would include a balanced mix of keynote and invited speakers as well as tutorial sessions. The conference program comprises oral presentations and poster sessions. Authors of accepted papers with original contributions would be invited to submit extended versions of their papers to international journals. Proceedings of the conference will be printed with an ISBN and submitted for indexing at major databases including Google Scholar.
Topics:
The areas of interest include, but not limited to, the following:
Biomedical Imaging and signal
Image filtering and enhancement, image segmentation, pattern recognition and shape analysis, color and multispectral processing, statistical learning, image classification, feature extraction, 2D&3D modelling and processing
Multimedia: Compression/Encoding/Indexing/Big data:
Image/video acquisition systems, Image/video coding and compression, image/video search and retrieval, image/video indexing and retrieval, Watermarking, algorithm-architecture adequacy in image processing
Image filtering and restoration
Defence, Security , Biometrics & Health
Models and Algorithms
Audio & Speech
Signal Processing for Communications Systems
Embedded/HPC for signal and Image
Inverse Problems
Location & Social Events:
SIVA'18 is organized and sponsored by PI:MIS Laboratory , the conference will take place at the 8 Mai 1945 University, Guelma city (East of Algeria). A social program will be organized to allow visiting Hammam Meskhoutin and the Roman relics of Calama.
Important Dates:
First CFP : April 01, 2018
Full paper Submission Deadline : June 30, 2018
Notification of acceptance : July 30, 2018
Camera-ready paper : August 15, 2018
Registration : August 20, 2018
Contact Details :
Phone : +213 (0)7 70 31 00 19
Phone/Fax : +213 (0)37 11 60 06
Email : conf.siva18@gmail.com
Web : http://www.pimis.net/siva18/
كشف وزير التعليم العالي و البحث العلمي، الطاهر حجار، اليوم الخميس أنه سيتم إنشاء خلال الموسم الجامعي 2018-2019.
مدرسة وطنية جديدة متخصصة في الرقمنة و الذكاء الإقتصادي والصناعي.
و أوضح الوزير خلال رده على سؤال شفوي بمجلس الأمة، أنه "سيتم ابتداءً من السنة القادمة إنشاء مدرسة وطنية جديدة للرقمنة والذكاء الإقتصادي و الصناعي".
و حسب الوزير، فإنّ الذكاء الإقتصادي يشكل أحد اهتمامات قطاعه لا سيما في مجال الحوكمة و اليقظة الإقتصادية.
لربط الهيئات من حيث فعالية اتخاذ القرار و العمل على تطبيقها بطريقة تسمح ببلوغ الكفاءة في المنظومة ككل.
كما أنّ الذكاء الإقتصادي يضيف الوزير يسمح ببلوغ الإستشراف و بناء
الفعالية الإقتصادية للدولة .
Source Ennahar https://www.ennaharonline.com/%D9%85%D8%AF%D8%B1%D8%B3%D8%A9-%D9%88%D8%B7%D9%86%D9%8A%D8%A9-%D9%84%D9%84%D8%B1%D9%82%D9%85%D9%86%D8%A9-%D9%88%D8%A7%D9%84%D8%B0%D9%83%D8%A7%D8%A1-%D8%A7%D9%84%D8%A5%D9%82%D8%AA%D8%B5%D8%A7%D8%AF/
Fifth International Symposium on Innovation in Information and Communication Technology (ISIICT 2018)
June 25 - June 26, 2018 , Philadelphia University, Amman, Jordan
http://www.philadelphia.edu.jo/it/isiict2018/
UPCOMING DEADLINES
Papers
Submission of Papers: (Extended)25/03/2018
Notification of Acceptance: 07/04/2018
Final Submission (Camera Ready): 20/04/2018
Early Registration Deadline: 15/05/2018
The symposium is intended to serve as a hub to identify emerging research topics, and define the future of Information and Communication Technologies.
The technical program of The ISIICT 2018 will include a Research Track, an Application Track, and a Short Paper Track. Theoretical and technical contributions addressing all areas related to systems, applications and innovations are solicited. Papers on the new generation of Utility Computing, including cloud and edge computing, are particularly welcome. Tutorials and panel discussions on the challenges brought by these technologies will be organised. All submissions will be refereed by at least three members of the Programme Committee.
Symposium Areas
(Not limited to):
Cloud Computing
Edge Computing
Internet of Things (IoT)
Big data
Data Science
Security
Adaptive computing
Formal methods
Performance Evaluation
Programming Models
Smart cities.
General Chair
Karim Djemame, University of Leeds, UK
Organizing Chair
Mohamed Bettaz, Philadelphia University, Jordan
Organizing Co-Chair
Sunil Kumar Khatri, Amity Institute of Information Technology, India
Coordination Chair
Mourad Maouche, Philadelphia University, Jordan
Djoudi M. (2018) Algeria. In: Weber A., Hamlaoui S. (eds) E-Learning in the Middle East and North Africa (MENA) Region. pp 1-25, Springer, Cham, DOI : https://doi.org/10.1007/978-3-319-68999-9_1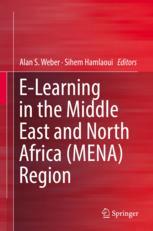 Algeria

Mahieddine Djoudi

TECHNÉ Laboratory, University of Poitiers Poitiers France

Chapter First Online:
Abstract
This chapter surveys the development and current state of e-learning in the People's Democratic Republic of Algeria. The author surveys the general social, economic, historical, and demographic background of Algeria and provides a review of its educational system. Analysis and statistics on the information and communications technology (ICT) infrastructure, usage of ICT in the country, and challenges and barriers to ICT implementation in education, business, and government are also provided. The chapter further explores in detail the major e-learning platforms, initiatives, and projects throughout the country. Information is additionally provided on accreditation, teacher training programs, and the regulatory framework of e-learning. Finally, the author speculates on the future development of e-learning in Algeria. A comprehensive bibliography on e-learning scholarship related to the country, including government reports and websites, appears at the end of the chapter.
Keywords
Algeria E-learning Web-based learning ICT Internet Education Distance learning

This is a preview of subscription content, log in to check access
Copyright information
© Springer International Publishing AG 2018
=================================================================================
5th International Symposium on Modelling and Implementation of Complex Systems
=================================================================================
MISC 2018
December 16-18, 2018, Laghouat, Algeria,
==========================
1st Call for Papers
==========================
We are happy to announce that the MISC laboratory at Constantine 2 University organizes the fifth edition of the symposium MISC'2018 from 16 to 18 December 2018 in the University of Laghouat, Algeria. This symposium is intended as a tradition offering open forum and meeting space for researchers working in the field of complex systems science.
On behalf of the Organizing Committee, it is my pleasure to invite you to participate to this event by submitting your latest research and development results in all areas of complex systems.
All the papers are subject to rigorous peer-review by at least two members of scientific committee or additional reviewers.
==================
Proceedings
=================
All accepted scientific papers will be published in full length in Springer proceedings books series LNNS (Lecture Notes in Networks and Systems).
============
Location
============
Tthe University of Laghouat is a growing university located in a beautiful city in southern Algeria located around important tourist sites. Laghouat is the capital city of the Laghouat Province (Wilaya de Laghouat), Algeria, 400 km south of the Algerian capital Algiers in the Atlas Mountains. Nearby, in Hassi R'Mel, there is the largest natural gas reserve in Africa. The city was founded in the 11th Century. The Turks captured Laghouat in 1786 and in 1852, the French took over the city. Since 1962, it is an Algerian province. Laghouat town in Northern Algeria is an oasis on the north edge of the Sahara Desert. The city is known for rug and tapestry weaving.
Some sites and monuments:
rock engravings (El-Ghicha, Hosbain), Kourdane (Tidjani Museum), old Ksours, palm groves and the meteoritic crater of Madna discovered in 1928 which is the second in the world. In addition, Zaouia Tidjania, headquartered in Ain Madhi, continues to receive many followers.
=========
Tracks
=========
The symposium will have three tracks:
Track 1: Networking and Communication Systems
Topics: includes, but not restricted to :
• Ad-hoc, sensor and mesh networks
• New Generation Networks (4G,5G)
• Smart Grid Networks
• Mobile social Networks
• Fog and Cloud Networking
• Software Defined Networking
• Green Communications and Networking
• IoT and M2M Communications
• Cross-Layer Designs and Communications
• RFID and NFC Technologies
• Media Access Technologies
• Security and Privacy in Wireless Networks
• Applications and Service Oriented Networking
Track 2: Software Engineering and Formal Methods
Topics: includes, but not restricted to :
• Requirements elicitation and specification
• Software and systems integration
• Software testing and maintenance
• Model-driven engineering
• Software and systems quality
• Software and information security
• Service-oriented software engineering
• Integration of formal methods into software engineering
• Model transformation
• Distributed architectures
Track 3: Soft Computing, Optimization, Routing and Packing
Topics: includes, but not restricted to :
• Artificial neural networks and cellular automata
• Artificial intelligence
• Deep learning and Machine Learning
• natural language processing
• Combinatorial/Continuous optimisations
• Surrogate-based optimisation
• Multiobjective optimisation
• Parallel and distributed computing optimisation
• Heuristics, metaheuristics and compact metaheuristics
• Logistics : Scheduling, Production Planning, Supply chain management
======================
Important Dates
======================
- Submission Deadline: September 10, 2018
- Author Notification: October 10, 2018
- Camera Ready: October 20, 2018
- Symposium days: December 16-18, 2018
=========================
Submission format
=========================
Authors are invited to submit a full paper by September 10, 2018 (firm deadline). Papers must be in English. Paper submissions should be 15 pages maximum in Springer LNCS format (including text, figures, references and appendices). LNCS templates for LaTeX and MS Word and formatting instructions can be found on:
http://www.springer.com/computer/lncs/lncs+authors?SGWID=0-40209-0-0-0.
Papers will be accepted ONLY BY ELECTRONIC SUBMISSION in PDF format. Submission are done via Easychair.
For:
=================================================================================
Organization, Program Committees, and other informations
=================================================================================
Please refer to the symposium website: http://misc2018.misc-lab.org/
Prof Salim Chikhi
MISC 2018 General chair
University of Constantine2
Algeria
1ères Rencontres Miro Learning
Les enjeux de l'enseignement à distance pour la Formation tout au long de la vie
18 et 19 juin 2018
à l'Université de Perpignan Via Domitia (France)
Lors de ces Rencontres, une attention particulière sera portée aux pratiques orientées sur l'accompagnement des publics.
Un autre axe à privilégier est celui de l'évaluation.
Contact
mirolearning@programmemiro.fr
Conférenciers invités
Patricia Arnault, MNIPES DGESIP
Pierre-André Caron, Université de Lille 1
Jean-Michel Jullien, Unidistance

Propositions
Deux types de communication seront présentées : des communications orales et des communications affichées (posters).
Communications orales : Il s'agit de présentations orales de recherches originales et non publiées, de partages d'expériences ou de comptes-rendus de pratiques. Elles dureront 20 minutes et seront suivies d'un temps d'échanges de 10 minutes.
Communications affichées : Il s'agit de recherches ou de travaux en cours qui seront discutés de manière informelle pendant une session dédiée.
Modalités de soumission
La langue du colloque est le français.
Les propositions d'environ 900 mots pour les communications orales (hors bibliographie) et 500 mots pour les posters sont à envoyer avant le 21 mars 2018 à l'adresse suivante : mirolearning@programmemiro.fr
Vous devez envoyer 2 textes, un anonyme pour l'évaluation avec seulement le titre, cinq motsclés et la bibliographie et un comportant en plus les informations suivantes :
Nom et prénom de l'auteur / des auteurs ;

Le(s) rattachement(s) institutionnel(s) ;

La fonction de chaque auteur ;

Une adresse courriel ;

Une adresse postale ;

Un numéro de téléphone.
Elles seront examinées anonymement par deux membres du comité scientifique. Les résultats vous seront communiqués à partir du 30 avril 2018.
Modalités et frais d'inscription
La participation au colloque (communicants et auditeurs) est libre de frais d'inscription, sous réserve de s'inscrire à partir du 26 février 2018 en écrivant à mirolearning@programmemiro.fr.
Publication des actes
Une publication des actes de ces Rencontres est prévue pour novembre 2018, à partir d'une
sélection d'articles issues des communications.

Contact : mirolearning@programmemiro.fr
Site : https://www.programmemiro.fr/colloque.php
The 3rd International Conference on Multimedia Information processing (CITIM'2018)
Important Date
| | | |
| --- | --- | --- |
| Submission deadline | | May 15, 2018 |
| Acceptance Notification | | July 09, 2018 |
| Registration Deadline | | September 10, 2018 |
| Conference Date | | October 09-10, 2018 |
After the success of CITIM'2012 and CITIM'2015, the 3rd conference CITIM'2018 will provide an excellent international forum for sharing knowledge and results in theory and applications of multimedia information processing. This conference will bring together leading researchers, engineers, and scientists in the domain of interest from around the world. The aim of the conference for Mustapha Stambouli University of Mascara is to provide a platform to the researchers and practitioners from both academia as well as industry to meet and share cutting-edge development in the field.
The 3rd International Conference on Multimedia Information processing (CITIM'2018) will be held by Mustapha Stambouli University -Faculty of Exact Sciences- in the city of Mascara during October 09-10, 2018.
Authors are solicited to contribute to the conference by submitting articles that illustrate research results, projects, surveying works and industrial experiences. We invite researchers to submit original technical papers to this event. Accepted and presented papers will be published in the CITIM'2018 Conference Proceeding.
At CITIM'2018, academics and participants gather together to discuss challenges and achievements from diverse perspectives, in a comfortable and effective conference atmosphere.
The past events were held in Mascara in 2012 and 2015.
Important Dates
| | |
| --- | --- |
| Paper Submission deadline | May 15, 2018 |
| Acceptance Notification | July 09, 2018 |
| Registration Deadline | September 10, 2018 |
| Conference Date | October 09-10, 2018 |
Sponsors
University Mustapha Stambouli of Mascara
http://www.univ-mascara.dz/CITIM2018/
Osons aussi les sciences cognitives dans l'enseignement supérieur
Source : http://www.letudiant.fr/educpros/actualite/osons-aussi-les-sciences-cognitives-dans-l-enseignement-superieur.html
Une bonne nouvelle en ce début d'année : la place centrale que tient l'enseignement dans le débat public avec un ministre de l'éducation nationale qui lance une réforme du baccalauréat et s'adjoint un Comité scientifique présidé par Stanislas Dehaene, professeur de psychologie cognitive expérimentale au Collège de France. Côté enseignement supérieur, Frédérique Vidal, indiquait lors de son audition au Sénat en juillet 2017, vouloir développer la recherche sur l'éducation, en particulier grâce aux sciences cognitives. Mais sans toutefois préciser si des liens seraient établis avec les disciplines académiques autres que celles de l'éducation.
Des disciplines essentielles aujourd'hui
Les sciences cognitives étudient les processus mentaux et les mécanismes neurophysiologiques qui nous permettent de construire nos connaissances : la perception, la mémoire, l'attention, l'imagerie, le raisonnement, la communication. Les sciences cognitives étudient également l'engagement dans l'action : la planification et l'exécution de l'action. La connaissance s'appuie donc sur des mécanismes qui permettent une expérience consciente.
Neurosciences, neuropsychologie, psychologie comparée, psychologie cognitive, psychologie du développement, linguistique, logique, intelligence artificielle, philosophie, psychologie sociale et anthropologie… une longue liste de sciences qu'il est impossible pour un individu de maîtriser mais dont le développement et la diffusion notamment dans l'éducation devient primordiale.
Des voix divergentes s'expriment sur l'éventualité d'une future domination de l'homme par la machine. Sans verser dans les travers de la futurologie et de la tentation de positions très tranchées, on peut affirmer que le rôle des machines va s'intensifier. On pourrait alors se dire : pas besoin d'approfondir notre connaissance des sciences de la connaissance et donc du cerveau. Après tout, on a fonctionné (peut-être pas si mal) avec une connaissance (très) limitée jusqu'à présent et les machines réaliseront une partie de nos tâches parmi les plus pénibles.
Mais ce sont justement ces changements d'environnement et nouvelles interactions qui rendent essentiel le besoin d'approfondir notre connaissance des sciences de la connaissance. À l'heure où d'aucuns annoncent notamment, sous l'impulsion de l'intelligence artificielle, la fin du savoir et de l'enseignement tels que nous les connaissons, les enjeux des sciences cognitives pour l'éducation et plus particulièrement pour l'enseignement supérieur deviennent primordiaux.
Au passage, on peut s'étonner d'une sémantique française spécifique : éducation avant le bac et enseignement supérieur après. Comme si les finalités divergeaient. Les Anglo-saxons font plus simple : education et higher education.
Pour la formation supérieure, aussi
Les ouvrages sur l'intelligence artificielle, le transhumanisme se multiplient et plusieurs sont devenus des best-sellers comme La Guerre des intelligences de Laurent Alexandre. Le succès mondial, plutôt inattendu au départ, d'Une brève histoire de l'humanité de Yuval Noah Harari montre une appétence forte pour mieux comprendre qui nous sommes en tant qu'Homo Sapiens et comment nous pourrions évoluer avec un dessein orchestré par la recherche scientifique.
Malgré cet intérêt, les sciences cognitives ont jusqu'à présent peu infusé les pratiques d'enseignement pour les formations supérieures françaises qu'il s'agisse des Universités ou des Grandes Écoles. L'académisme continue à être largement privilégié. Pas de connotation négative dans cette expression mais les pratiques pédagogiques restent souvent (mono)-centrées sur les disciplines et les connaissances attachées même si l'hybridation, et la reconnaissance d'un besoin de transversalité, prend de l'ampleur.
Est-ce un défaut de connaissance et de formation des enseignants-chercheurs ? Probablement. L'importance de la formation des enseignants-chercheurs à l'innovation pédagogique est largement partagée par les Universités et les Grandes Écoles, et les initiatives de formation plus importantes que la perception commune. Pour autant, la connaissance et la diffusion des dernières avancées dans le champ des sciences cognitives restent limitées.
Les étudiants ont une bonne compréhension du corps humain et une pratique régulière d'exercice physique. À l'instar de leurs professeurs, le cerveau, son fonctionnement et la manière dont la connaissance se forme restent souvent des inconnus pour eux. Si on faisait un test, combien d'enseignants-chercheurs seraient capables de citer les 8 (et demi) formes d'intelligence de Gardner (N.B. intrapersonnelle, interpersonnelle, kinesthésique, linguistique, logico-mathématique, musicale, spatiale, naturaliste, existentielle).
Cette typologie est critiquée mais il faut lui reconnaître le mérite de mettre en évidence la pluralité de l'intelligence et d'avoir stimulé de nouveaux travaux sur les formes d'intelligence comme la théorie triarchique de l'intelligence (analytique, créative ou synthétique, pratique) de Robert Stenberg.
N'avons-nous pas tendance à calquer notre propre modèle cognitif sur nos apprenants ? Oui très certainement pour la majorité d'entre nous. Il est naturel de rester dans sa zone de confort cognitive mais un groupe d'étudiants représentera une variété de profils cognitifs. Le renouvellement des pratiques pédagogiques dans l'enseignement supérieur a fait lever le verrou d'une position dominante du professeur et d'une monotonie du mode d'apprentissage.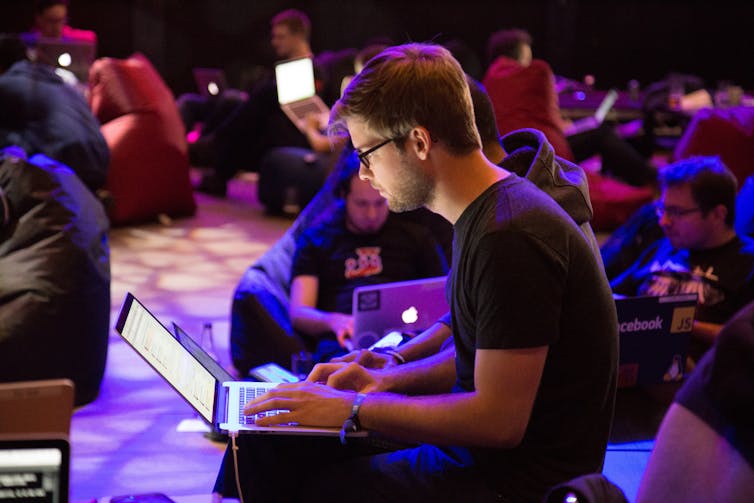 Maîtriser la production de connaissances
L'étape suivante, dans un monde où d'autres formes d'intelligence que l'intelligence humaine se développent, est de bien comprendre mutuellement (étudiants et enseignants) comment nous apprenons et créons de la connaissance (dont des connaissances créatives).
Il n'y a que des avantages à comprendre, par exemple, pourquoi il est contre-productif de maintenir des durées de cours ou des postures corporelles incompatibles avec la capacité d'attention du cerveau et comment la fatigue, le manque de sommeil (que nous avons culturellement en France tendance à valoriser) ou autres font barrière à la cognition. Et à l'inverse comment l'apprentissage progresse s'il se situe dans un contexte propice.
Face aux machines, quelle est la force de l'homme ? Si la réponse principale est sa capacité à créer, nous ne pouvons plus faire l'économie d'une formation à l'apprentissage pour tous (enseignants et étudiants) comme base solide pour ensuite aller vers les enseignements académiques.
Les sciences cognitives enrichissent les autres sciences
Les sciences cognitives sont également source d'enrichissement des disciplines académiques. Prenons l'exemple de sciences de gestion et économiques. Hervé Laroche et Jean‑Pierre Nioche ont dès 1994 interrogé l'apport des sciences cognitives à la stratégie d'entreprise en indiquant que « l'une des clés du processus stratégique, peut-être la seule, réside dans la pensée des dirigeants, dans ses mécanismes ».
De son côté, l'économie cognitive, nouvelle venue de la dernière décennie, étudie les croyances et les raisonnements des acteurs économiques dans un environnement d'interaction dynamique.
Oser les sciences cognitives dans l'enseignement supérieur, c'est simplement prendre le risque d'un apprentissage plus épanoui et plus porteur de créativité et de meilleure compréhension des phénomènes que nous observons, analysons et enseignons.
Les cours en ligne et leurs effets négatifs sur les étudiants les plus faibles
Jessica Gourdon
Publié le 28.06.2017 à 17H07
http://www.letudiant.fr/educpros/actualite/cours-en-ligne-effets-negatifs-sur-etudiants-faibles.html
REPÉRÉ DANS LA PRESSE AMÉRICAINE. Plus les étudiants sont faibles, plus les cours en ligne ont des effets négatifs sur leurs résultats. C'est le constat dressé par le think tank américain Brookings. Pour arriver à cette conclusion, ce dernier a analysé les résultats de 230.000 étudiants inscrits à l'université DeVry.
Dans l'enseignement supérieur, les cours en ligne sont-ils aussi efficaces que les cours en présentiel ? À cette question simple, une vaste étude de Brookings, un think tank américain de référence, apporte des éléments de réponse.
Deux chercheurs ont analysé 230.000 résultats d'élèves inscrits à DeVry, une université privée américaine située dans l'Illinois, mais qui compte une cinquantaine de campus dans le pays. Au sein de l'établissement, les cours sont proposés en présentiel ou en ligne – les élèves peuvent choisir le format qui leur convient le mieux pour chaque cours. Les deux versions offrent le même contenu, avec les mêmes attentes et les mêmes examens finaux.
Différence de résultats auprès des élèves les plus faibles
Les résultats établis par les chercheurs ont de quoi décevoir les apôtres du numérique. Pour un même cours, les étudiants qui ont suivi la version présentielle ont obtenu de bien meilleures notes aux examens que ceux qui ont suivi la version en ligne. En outre, le fait de suivre un cours en ligne fait baisser la moyenne générale de l'étudiant au trimestre suivant. Le taux d'abandon est par ailleurs plus élevé (de neuf points) chez les étudiants en ligne.
Surtout, l'étude montre que les effets négatifs des cours en ligne sont plus forts chez les élèves qui ont le plus de difficultés. Pour les très bons étudiants, le cours en ligne est neutre. Mais plus l'élève est faible, plus l'online est inefficace. Or, les cours en ligne s'adressent précisément aux élèves "non traditionnels". Ces formats souples sont censés s'adapter aux emplois du temps de jeunes qui travaillent à côté, ont des contraintes familiales, ne peuvent se déplacer, reprennent les cours après plusieurs années d'arrêt...
L'apport de l'intelligence artificielle
Pour autant, le rapport de Brookings est loin de conclure à l'inutilité de l'enseignement à distance. Au contraire, il rappelle que l'online permet de toucher un nouveau public, et s'adresse bien souvent à des personnes qui ne se seraient même pas inscrites à l'université si cette option n'était pas proposée.
Les auteurs concluent que les cours en ligne doivent donc largement s'améliorer pour faire réussir ces nouveaux élèves. Les dernières avancées en matière d'intelligence artificielle devraient aider, selon eux, à progresser dans cette direction.