Djoudi M. (2018) Algeria. In: Weber A., Hamlaoui S. (eds) E-Learning in the Middle East and North Africa (MENA) Region. pp 1-25, Springer, Cham, DOI : https://doi.org/10.1007/978-3-319-68999-9_1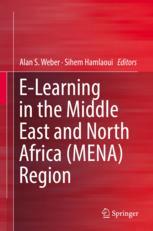 Algeria

Mahieddine Djoudi

TECHNÉ Laboratory, University of Poitiers Poitiers France

Chapter First Online:
Abstract
This chapter surveys the development and current state of e-learning in the People's Democratic Republic of Algeria. The author surveys the general social, economic, historical, and demographic background of Algeria and provides a review of its educational system. Analysis and statistics on the information and communications technology (ICT) infrastructure, usage of ICT in the country, and challenges and barriers to ICT implementation in education, business, and government are also provided. The chapter further explores in detail the major e-learning platforms, initiatives, and projects throughout the country. Information is additionally provided on accreditation, teacher training programs, and the regulatory framework of e-learning. Finally, the author speculates on the future development of e-learning in Algeria. A comprehensive bibliography on e-learning scholarship related to the country, including government reports and websites, appears at the end of the chapter.
Keywords
Algeria E-learning Web-based learning ICT Internet Education Distance learning

This is a preview of subscription content, log in to check access
Copyright information
© Springer International Publishing AG 2018